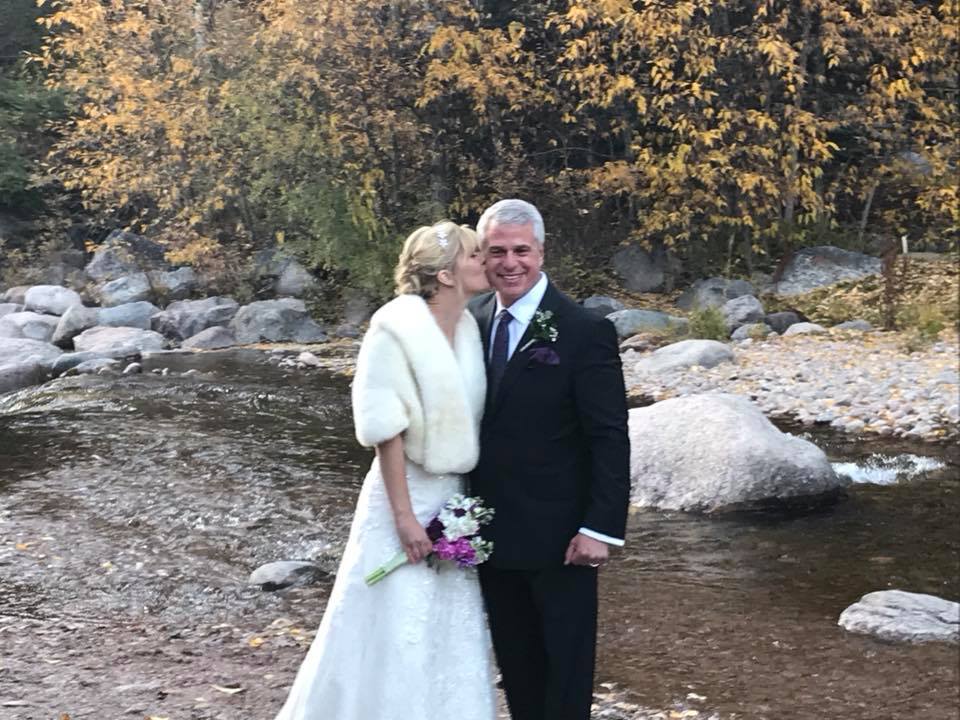 I've not always been the best at keeping in touch or utilizing social media outlets to share information about my real estate business or my personal life. I've always struggled with mixing business with pleasure and never wanted to be the intrusive or pushy real estate agent who is always reminding you what I do for a living by constantly asking you if you're ready to buy or sell or to refer people you know who are in the market. We're all so busy—why would I want to add more to your to-do list?
My standpoint was to take care of others and you'll be taken care of too. However, my personal philosophy of not mixing business and personal life has hurt my business. I recently learned that the hard way–that if you don't keep people updated on what is going on in your world they think you don't care about what is going on in their worlds. Nothing could be further from the truth for me. I do care and am interested, but Facebook and hashtags scare me. Not in a "Friday the 13th" or "Poltergeist" type of manner. But rather—losing entire days or even weeks scrolling through the pages of what others are doing now.
BUT I have BIG News so I am going to take this opportunity to share my news because it also provides an opportunity to share a BIG Thank You to the staff and management of one of the Private Residence Clubs I promote on my website, FractionalSpecialist.com. So here is my story…
This past Saturday, October 14, 2017 I got married. My (now husband), Kevin Melendy and I decided the perfect spot to share our "I Do's" would be where we first met, the park-like area along Gore Creek in the middle of Vail Village.
My soon to be husband came with the gift of kids—Kids who had arrived at that age where they believed hanging out with their parents was not cool, not fun and could be considered borderline child abuse. Perhaps you know the type. Maybe they live with you.  Sometimes they are splendid, wonderful human beings that are warm, loving and full of fun. Then the next minute they might be obstinate, combative and dare I say moody?
Yep, I was inheriting teenagers and I was hearing their voices in my head muttering the words, "It's Cold. I'm Bored. This Sucks!"
I needed a plan—a solution to make this weekend fun and stress-free for me and my soon to be family. Then I remembered the questions I've asked you–my clients thousands of times…
Are you ok with your kids walking around Vail by themselves? 
Would you send them to the movies so you could go have a nice dinner? 
Would you want them to be able to go get pizza on their own? 
What do your kids like to do other than skiing?" 
The answers: Yes, Yes, Yes and sit in the hot tub. 
The Solution: Stay at a The Vail Mountain Lodge in Vail Village 
Now, I have been living in Eagle-Vail, an amazing, centrally located community that sits between Vail and Beaver Creek for about 13 years. For me, living in the Vail Valley and promoting resort real estate that is maintenance-free and amenity rich—was as good as it could get—UNTIL I got to experience that lifestyle as a guest during my own pre-wedding, staycation at The Vail Mountain Lodge.
What a treat it was for a stressed-out, bride-to-be to take advantage of the fall specials at Vail Vitality Center, which is the spa located on-site at The Vail Mountain Lodge.
We shared meals with friends and family at the chic, long-standing Vail emporium of wonderfully creative and tasty New American cuisine of Terra Bistro. They stick to their guns on organic, locally sourced ingredients (including my preference, gluten-free options); the service has always been exceptional too, not to mention, the cozy creekside surroundings keep it a favorite.
After all of the pre-wedding celebratory fare, I was due for some diversified and unique exercise classes offered at the Vail Athletic Club–or I wasn't going to fit into my dress!  The club holds group class programs, including both indoor and outdoor activities. You can explore the trails on Vail Mountain with a specialized mountaineer. Or try their Barre Classes, specifically designed by their Fitness Instructors and Pilates experts. Get your heart pumping with Cycle Cross or TRX classes. Create balance and strength by adding Yoga or Pilates into your routine. Find the serenity you need with Guided meditation or my personal choice, a glass of wine post massage. Basically they have it all; including a climbing wall!
The front desk even settled my Midwestern family's fears in minutes when their weekend reservations didn't populate at another local hotel, before anyone's heart could skip a beat.
For any of you that have visited during October, you know you can't predict what the weather will be like on a fall day in Vail. At any given moment you could be welcomed with wind, rain, sun or snow. For months anxious, out of town guests left voice mails and sent emails asking "What will the weather be like– Will there be sun? Will there be snow?  Our reply was "If we're lucky we'll have both!"
And we did. Mother Nature blessed us with sun on our faces and snow on the mountaintops creating the perfect alpenglow and most striking backdrop for the Kodak moments that are transformed to memories.
With all of that being said, I invite you to look at the 10 residences currently available at the Vail Mountain Lodge when you consider a Vail Village property. From what I personally experienced, the property and staff do not disappoint.
So as we move closer to winter and you find yourself thinking of buying or selling a Vail area vacation home–look for me to help.  I'm the short blonde woman who'll be holding up a cardboard sign that says "Will Sell Real Estate to Pay for My Wedding!"
Cheers!
Terry Melendy