Consumer interest in luxury fractional real estate is growing and so are your options.
Having more choices often creates more confusion.
As Fractional Specialists, we focus on the multiple choices available in Vail and Beaver Creek.
We will help you understand the various types of partial ownership, which options exist within your budget and most importantly if shared ownership of a vacation home will meet your lifestyle needs.
Vail | Beaver Creek News & Events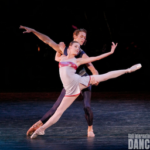 Today kicks off the  26th season of the Vail International Dance Festival, lead by Artistic Director Damian Woetzel. It is a celebration of dance starting today, July 27th and going through August 9th in Vail and Beaver Creek, CO.  It features many forms of dance, and boasts an international reputation and a very dedicated following. This year the Festival will host 9 […]
Comparing Vail and Beaver Creek Private Residence Clubs?
Get the FREE comparison chart.
Contact Terry and I'll send you the comparison for all the clubs in Vail.
We will help you and your family find the right vacation home in Vail.
Sign Up For Our Newsletter