Consumer interest in luxury fractional real estate is growing and so are your options.
Having more choices often creates more confusion.
As Fractional Specialists, we focus on the multiple choices available in Vail and Beaver Creek.
We will help you understand the various types of partial ownership, which options exist within your budget and most importantly if shared ownership of a vacation home will meet your lifestyle needs.
Vail | Beaver Creek News & Events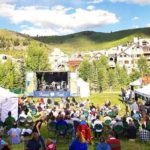 We could never have too much music in our lives.  This weekend in Beaver Creek is the Rendezvous Music Festival featuring award-winning artists such as Kylie Rae Harris, Jackopierce, Langhorn Slim, Andrew Ripp, Paper Bird, Dawes, Jason Isbell, Dawes. Patty Griffin, Wade Bowen, Michaelis, and Rodeo & Juliet. This is an event that you won't […]
Comparing Vail Residence Clubs?
Get the free comparison chart.
Contact Terry and I'll send you the comparison for all the clubs in Vail.
It will help you find the right home in Vail.
Sign Up For Newsletter
(And you can choose to receive new listings)