Consumer interest in luxury fractional real estate is growing and so are your options.
Having more choices often creates more confusion.
As Fractional Specialists, we focus on the multiple choices available in Vail and Beaver Creek.
We will help you understand the various types of partial ownership, which options exist within your budget and most importantly if shared ownership of a vacation home will meet your lifestyle needs.
Vail | Beaver Creek News & Events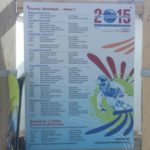 After anticipating the 2015 FIS Alpine World Ski Championships for months, it has finally arrived and will be kicked off in just three short days with opening ceremonies in Vail at the Solaris. While all of the racing events will be taking place at Beaver Creek, many of the other events including medal ceremonies, free […]
Comparing Vail and Beaver Creek Private Residence Clubs?
Get the FREE comparison chart.
Contact Terry and I'll send you the comparison for all the clubs in Vail.
We will help you and your family find the right vacation home in Vail.
Sign Up For Our Newsletter